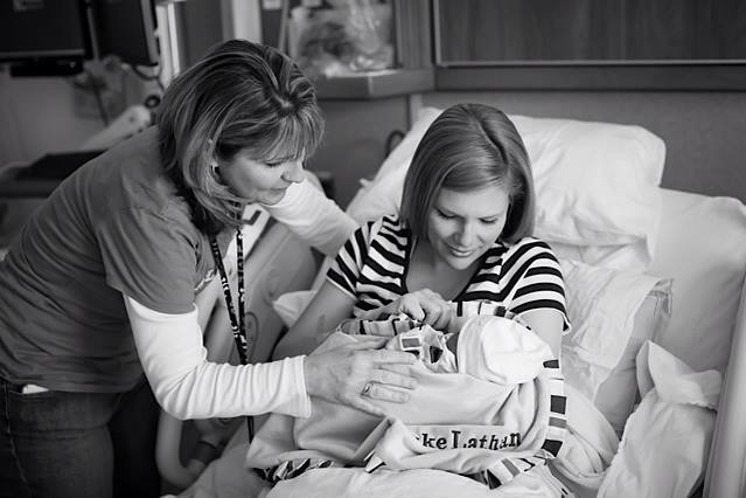 Founded in 2008
BNA is a private non-profit organization supporting parents carrying to term following a prenatal diagnosis. Our staff and volunteers strive to develop relationships of trust while providing for the emotional and tangible needs of parents at diagnosis, during pregnancy, at birth, and during the post postpartum period for up to one year.
We believe that every baby is a gift, and we support parents not only in advocating for basic care, but also in obtaining the treatment they deem appropriate for their child after birth no matter the diagnosis. 
Our Advocacy
Seeks flexibility for parents both in birth and in newborn care planning. BNA follows the ethical teachings of the Catholic Church, but we serve parents of all denominations.
100% of the parents we have served believe BNA provided support not otherwise available to them.
100% would encourage other parents experiencing a prenatal diagnosis to carry to term.
100% would refer parents carrying to term.
BNA is committed to increasing sensitivity to the parent experience of prenatal diagnosis and to the needs of parents carrying to term following a prenatal diagnosis.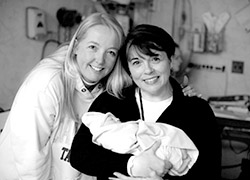 "As a result, BNA has supported and mentored ministry development in dioceses across the country, including the Archdiocese of Philadelphia and the Archdiocese of Galveston-Houston. BNA also collaborates with and/or provides programming for organizations such as The National Catholic Bioethics Center, Catholic Medical Association, Sidewalk Advocates for Life, Heartbeat International, and the Catholic Social Workers' National Association"
What Others Say About BNA
There is no greater need in active grief than practical guidance, pastoral wisdom, and compassionate presence. Be Not Afraid provides those very helps to grieving parents and hurting loved ones. The gospel of Jesus is made physically evident in their loving care for hurting people. BNA is an essential resource for those in need.
Michael Whitham
Pastor – Reformed University Fellowship, Harvard University
The support offered by BNA is distinguished by their love and attention to details, and their deep compassion for the families served and the circumstances those families encounter. They are professional and profoundly understanding of the dynamics of these unique pregnancies.
Dr. John T. Bruchalski
OB/GYN, Chairman, Divine Mercy Care, Founder, Tepeyac Family Center
I've been more than pleased with the experience I've had with Be Not Afraid and feel comfortable that patients I refer to this service are in the most caring hands.
Kathlyn Hanauer, MS, CGC
Genetic Counselor ~ Charlotte, NC
Acknowledging, embracing, and supporting the dignity of every human life is the most critical need of our day. Be Not Afraid does this completely and consistently, beginning with the mother and father of the child at risk, and extending to the child and any siblings–encompassing every aspect of life and love. I have personal experience with their work, and am eternally grateful for their existence. I share with parents, doctors, and clergy alike the tremendous ministry that is Be Not Afraid.
Father Kevin Peek